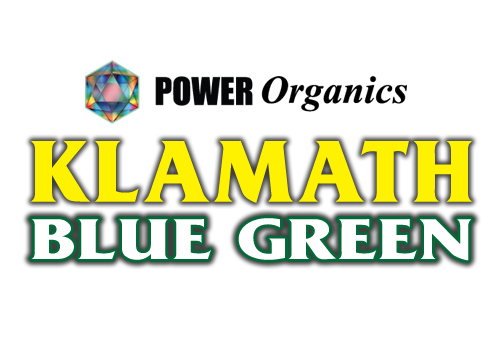 The Klamath Blue Green algae powder through Power Organics is certified organic by Oregon Tilth, an organic certifying agency.
Refined dietary supplements may contain a high percentage of a specific nutrient, but if the body cannot absorb it, it's of no use and can even be detrimental.
Klamath Blue Green Algae's microscopic size and soft cell wall is comprised of a gluco-lipo-protein complex, which is exactly what the body needs to absorb it. This makes its balanced nutrients easily digested and absorbed by the body with very little energy required for digestion.
An isolated nutrient, usually cannot be assimilated without the help of other symbiotic or supporting nutrients. It's the synergistic effect of many different nutrients in balance that affects the rate of assimilation. Algae has one of the most complete and balanced nutritional profiles of any food. Virtually, the entire organism is nutritious, which isn't a surprise since vast numbers of creatures rely on algae for almost all their nutritional requirements.
Supplements are exactly what they sound like – SUPER FOODS – foods with superior nutritional value.
They can include anything from the foods you may eat every day like berries, spinach and kale. Or they could be those crazy things you keep hearing about but aren't quite sure what they are like Spirulina, Maca and Bee Pollen. Either way, they are really good for you and we promote incorporating as many of these into your daily diet as possible!